We have 2 varieties of raspberries, including Nova and Boyne and that are usually ripe in July.
Pricing:
$5 per pint
We supply the organic, compostable berry basket or till for you to take your raspberries home.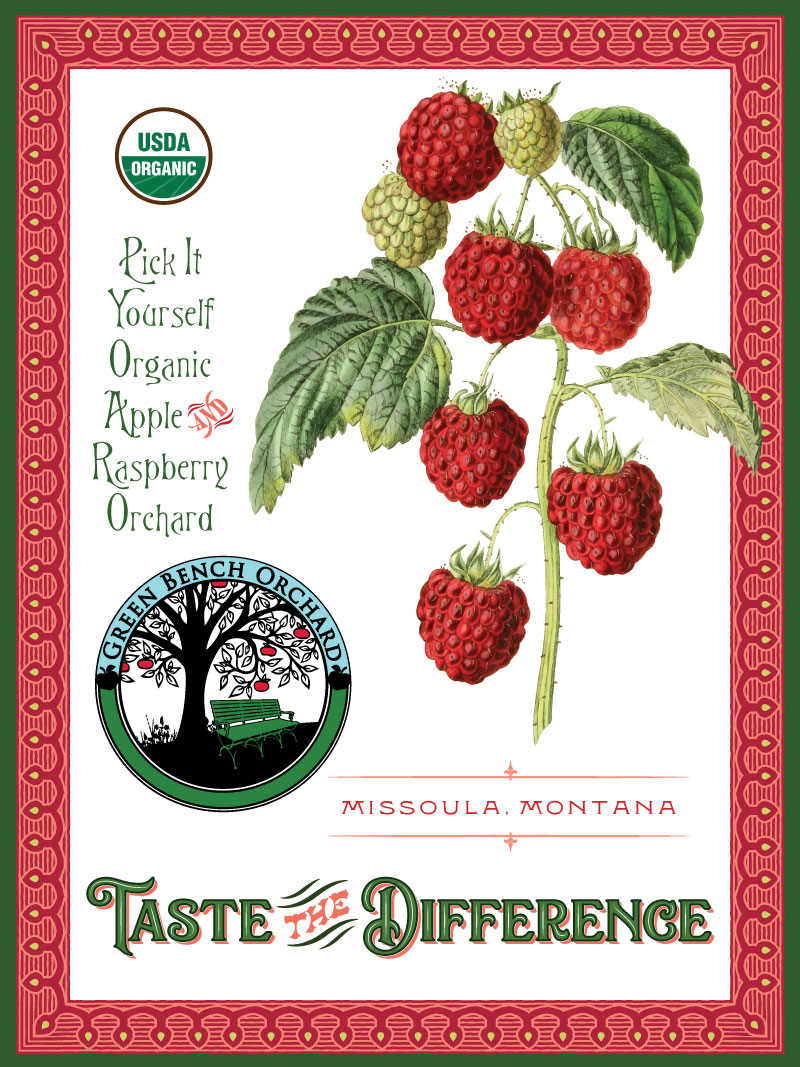 Green Bench Orchard
4701 South Ave W
Missoula, Montana
By: Megan Mannering Posted at 7:31 PM, Sep 20, 2020   MISSOULA — If you're scraping the bottom of the barrel looking for ways to keep the family entertained without all of our normal outings this year, a trip to the apple orchard could be just what you need. Green...