We have 2 varieties of raspberries, including Nova and Boyne and that are usually ripe in July.
We supply the organic, compostable berry tills for you to take your raspberries home.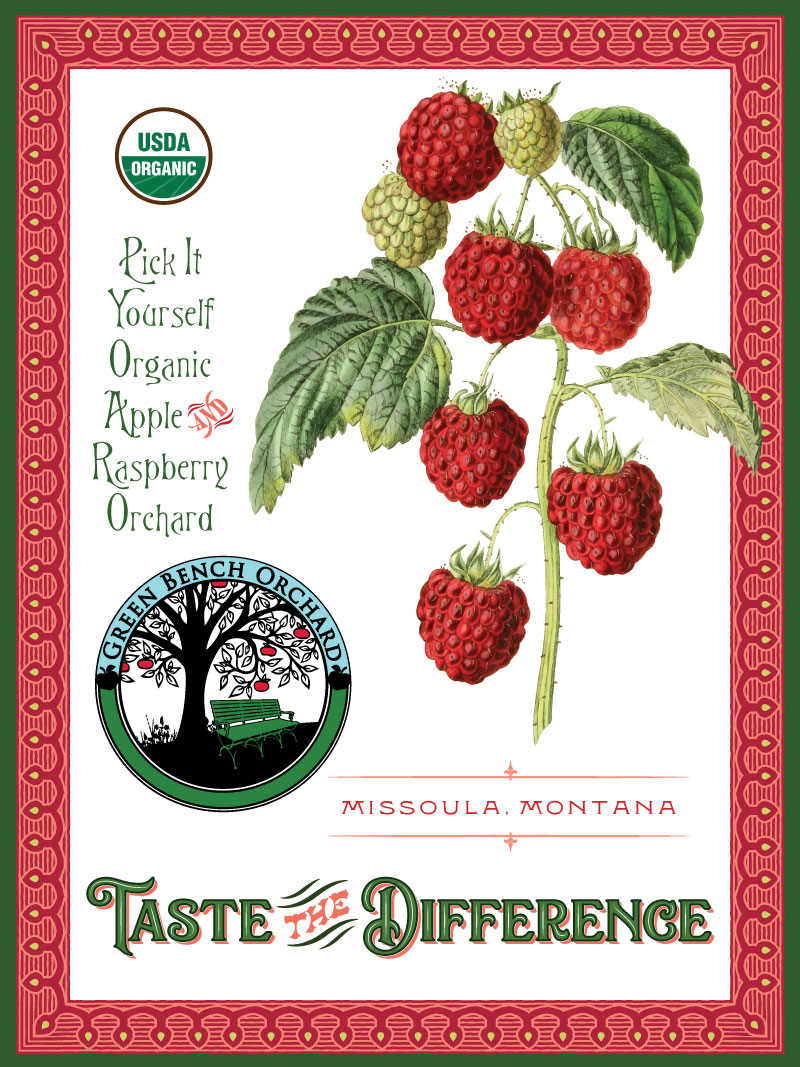 Green Bench Orchard
4701 South Ave W
Missoula, Montana
Lots going on at Green Bench Orchard these days! The bees are pollinating fruit flowers, we've transplanted some apple trees, and we're expanding the raspberry patch. We're also experimenting with natural pest-control (geese!), and hosting a bee hive, to name a few...