We have 2 varieties of raspberries, including Nova and Boyne and that are usually ripe in July.
We supply the organic, compostable berry tills for you to take your raspberries home.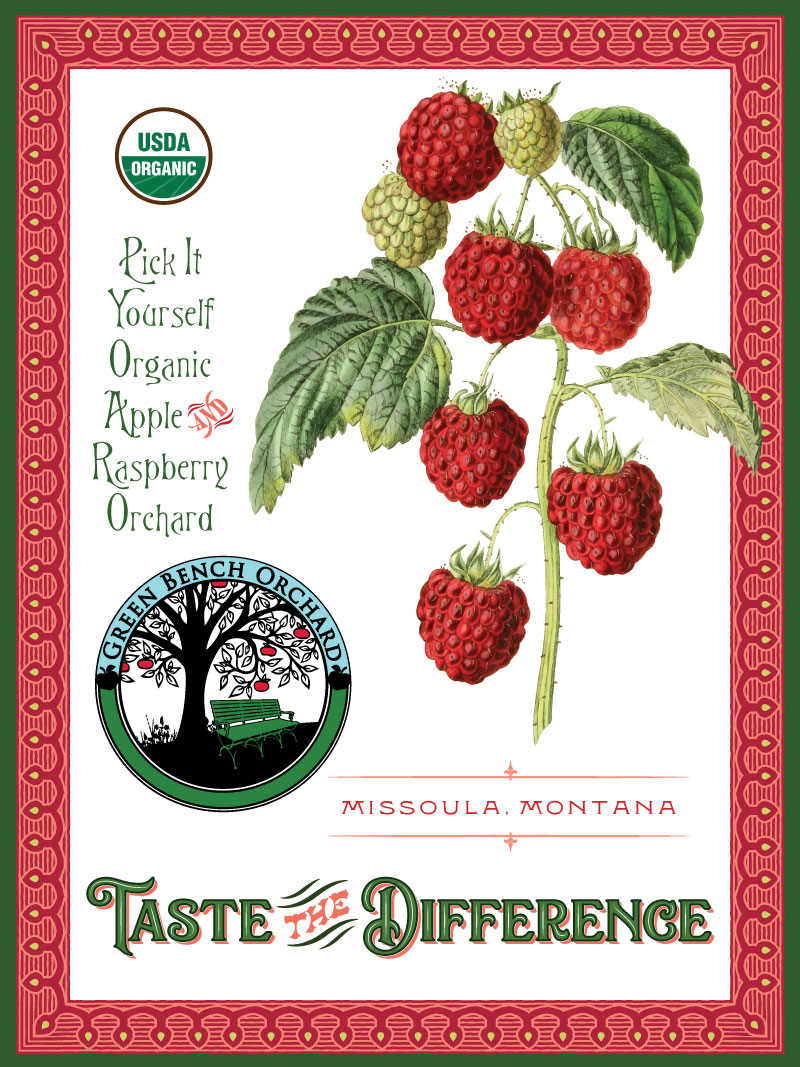 Green Bench Orchard
4701 South Ave W
Missoula, Montana
https://missoulian.com/news/local/bike-to-barns-missoulians-explore-local-farms-orchards-by- bike/article_e1148ce6-49f9-566d-b01c-5852bf48ce28.html'Bike to Barns': Missoulians explore local farms, orchards by bikeCAMERON EVANS [email protected] Aug 4,...