We have 2 varieties of raspberries, including Nova and Boyne and that are usually ripe in July.
Pricing:
$5 per pint
We supply the organic, compostable berry basket or till for you to take your raspberries home.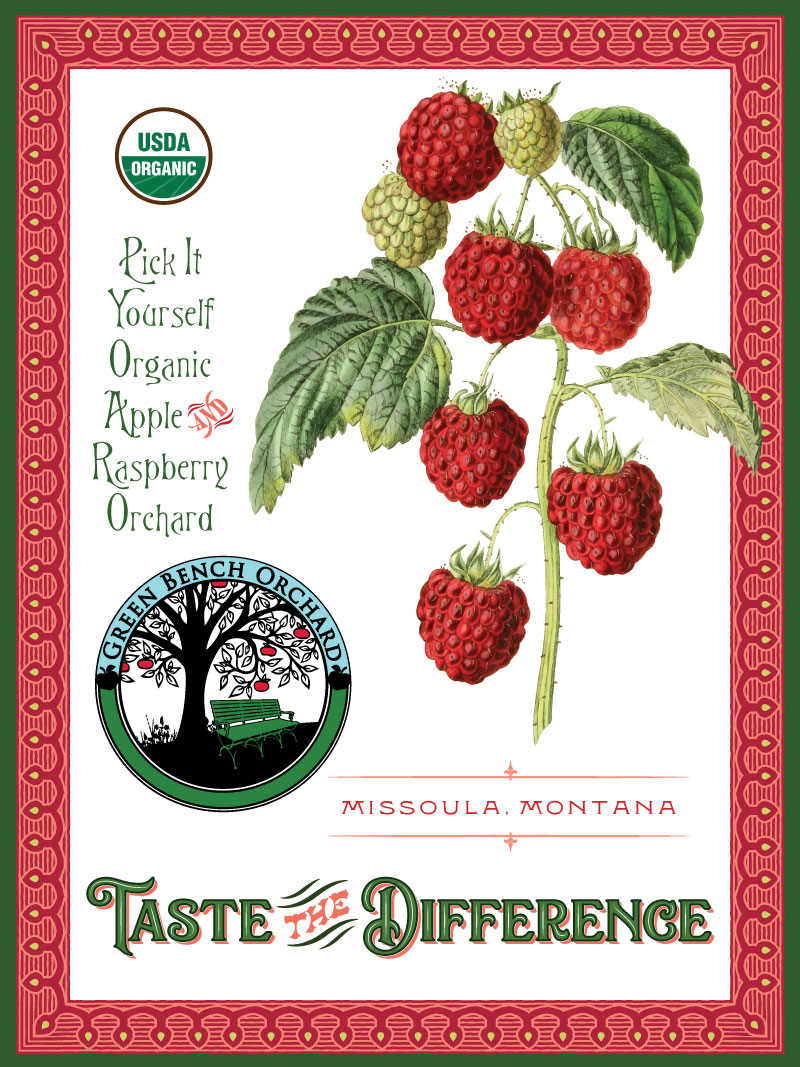 Green Bench Orchard
4701 South Ave W
Missoula, Montana
https://citylifestyle.com/missoula-mt/articles/food-and-beverage/green-bench-orchard Article by Jill MH Taber Photography by Erika Spaulding Originally published in Missoula Valley Lifestyle It all started with a guy on a bicycle. Fred Stewart, owner of Green Bench...