2021 is our sixth year of U-Pick
We started planting apple trees in 2011 and raspberries in 2014.
We are Missoula's only USDA Certified Organic U-Pick Apple and Raspberry orchard.
We belong to Homegrown: Montana Sustainable Growers Union.
You can't get any fresher than when you pick it yourself, and organic fruit just tastes better.
Green Bench Orchard is family friendly and in season there is always fruit available at a level for kids to pick.
We post days and hours of harvest on Facebook.
Days and times are often irregular depending on when our fruit is ripe and ready for picking.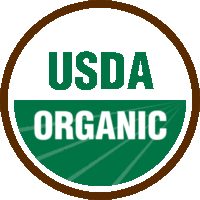 Hope to see you enjoying the orchard and the fruit you harvest.
Green Bench Orchard
4701 South Ave W
Missoula, Montana
By: Megan Mannering Posted at 7:31 PM, Sep 20, 2020   MISSOULA — If you're scraping the bottom of the barrel looking for ways to keep the family entertained without all of our normal outings this year, a trip to the apple orchard could be just what you need. Green...